BRINGING YOUR FIREARMS TO CANADA
Make sure rifles are properly set up before the hunt to minimize any problems that may arise. Contact us in person to insure your bring a large enough caliber rifle. We will be happy to assist you in any way.
BRINGING FIREARMS TO CANADA
Declare firearms in writing to a customs officer at the point of entry to Canada, using the Non-Resident Firearm Declaration (form RCMP 5589). If there are more than three firearms, a Non-Resident Firearm Declaration Continuation Sheet (form RCMP 5590) should be added.
The declaration form should be filled out prior to arrival at the point of entry, in order to save time. However, it should not be signed before arriving at the entry point, as a Canada Border Services Agency (CBSA) customs officer must witness the signature.
A confirmed declaration costs a flat fee of $25, regardless of the number of firearms listed on it. It is valid only for the person who signs it and only for those firearms listed on the declaration.
---
CALL BRIAN FOR INFORMATION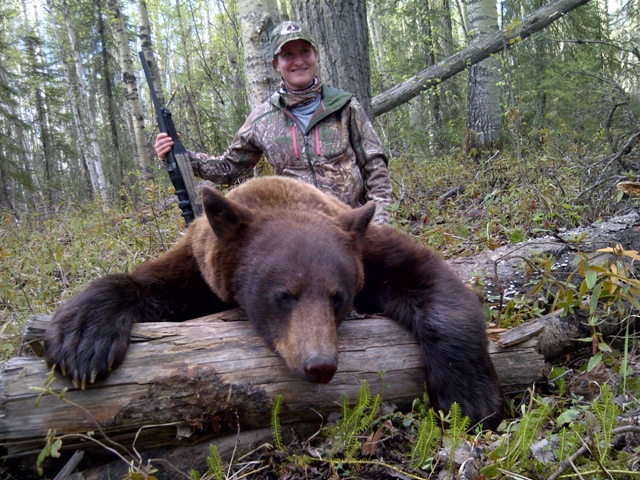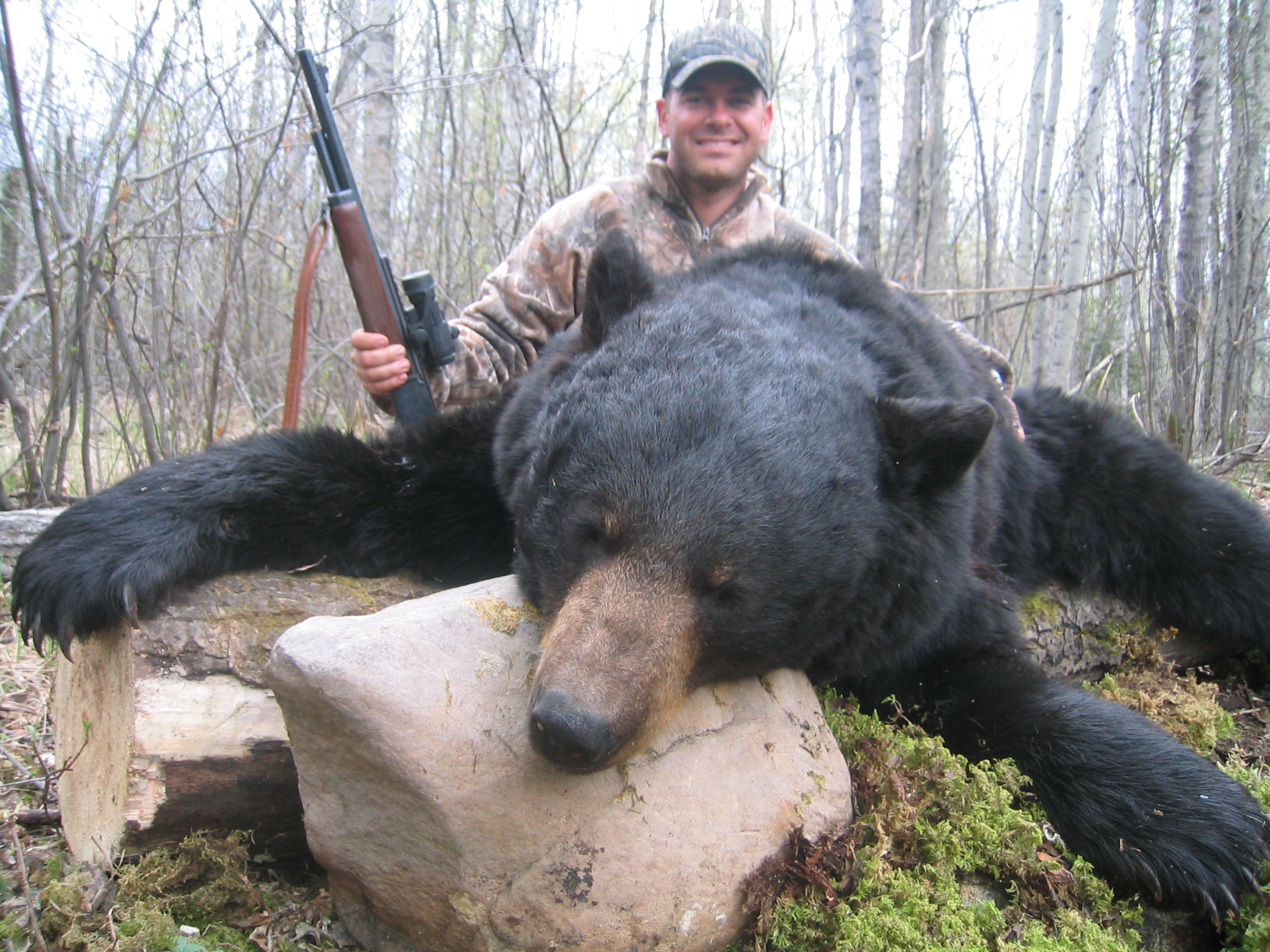 BLACK BEAR RIFLE HUNTERS:
When hunting black bear over bait, shots are 20 to 40 yards max. So it is very important that you set up your rifle accordingly:
Use all lead bullets that are really slow out of the muzzle and are consistent.
Slowing the bullet down allows it to mushroom properly at close range.
Most big calibers do very little damage at close range if using a fast load.
When using a scope make sure you can properly focus at close range. Using high power scopes tend not to work well in the bush
I recommend using a good quality 3x9 scope that gathers good light and performs well at close range.
Being confident with your setup is very important. Please call ahead of the hunt and I will be happy to answer any questions to help you prepare for the hunt.
Book Your Next Hunting Adventure